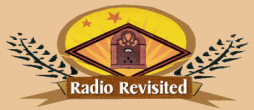 FROM JANET'S
PERSONAL LIBRARY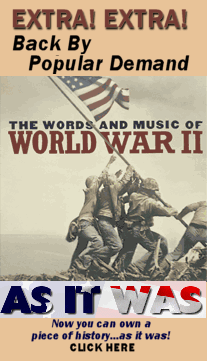 These 8 CD sets assembled
from the period of World War II
Authentic - Original Programs
PLUS a very special CD
of PATRIOTIC AMERICAN SONGS
Thanks to Janet, you can now revisit some of the best of OLD TIME radio shows in history.
For more than 25 years Janet has been collecting the greatest radio shows FROM THE GOLDEN AGE OF RADIO.
You can be assured of the very highest quality and Janet will handle your purchase personally! you will remember your experience for a long time! She's the best!
---


NEWLY ADDED
CD SETS
ONLY $36.99

CIVIL WAR
---
FORT LARAMIE
---
GOLF
---
HUMPHREY BOGART
---
LET'S PRETEND (ORANGE)
---
LET'S PRETEND (BLUE)
---
SHIRLEY TEMPLE
---
LONE RANGER
---
See all the CD SETS. The colorful CD's come in a bookshelf album with soft inner pages. Janet's unique packaging of CD Sets not only provide the incredible memories of the programs, but the sets of 8, 10 or 12 CDs make your purchase even more valuable! You won't find these beautiful sets anywhere else!
Janet's library contains a comprehensive MP3 list of titles. Such great memories and moments in history should be just as good to look at as they are to listen too.
Each CD comes housed in a soft plastic case and our colorful packages reflect the extra effort we place into creating memorable selections that you will enjoy for many years to come. What a great gift idea...even for yourself! Check out all of these Old-Time Radio gems on MP3s.
Janet has also put together a unique collection of programs from the famous Lux Theater shows. Now you can own these for your own library. Special Lux Radio Theater CDs